Mosque Visits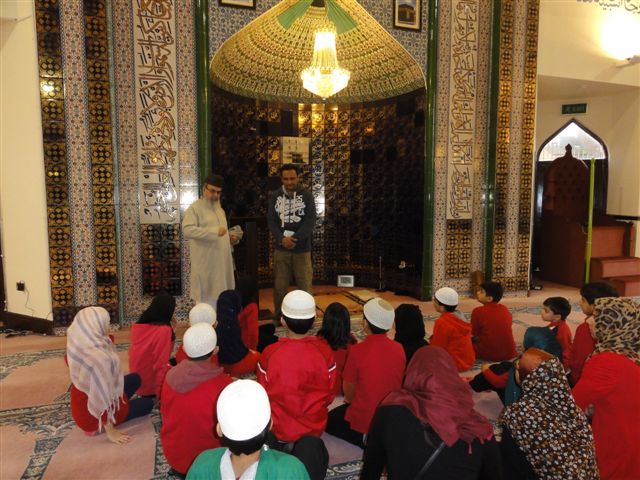 Ever since its inception in 1968, the Islamic Centre (Leicester) has understood the importance of inter-faith relations and the positive promotion of Islam to children and adults alike. Each year the Leicester Central Mosque welcomes countless schools, colleges, universities, organisations, professional bodies and individuals to the mosque where they learn about the work we do in the community and about the religion of Islam.
Standard visitor sessions are Monday, Tuesday or Thursday, between 9:00 AM - 1:00 PM.  Other sessions including evenings and weekends are available upon request. Please book well in advance (minimum of 3 weeks)  of your preferred dates as this very popular service attracts many bookings. A typical visit will be for 90 minutes in which we give a small presentation, answer any questions and take our visitors on a tour of our beautiful Mosque.
The Islamic Centre Leicester runs two sites in the city. All inter-faith and educational visits are held at the Central Mosque:
Leicester Central MosqueConduit StreetLeicesterLE2 0JN
If you would like to arrange a visit then please contact the Leicester Central Mosque or fill out the visit request form.
The following guide will help in preparing for your visit and a risk assessment form is available for download.
Take the 360 Degree Virtual tour of the Leicester Central Mosque before your actual visit.
Pictures of recent groups visiting the Mosque.