About Us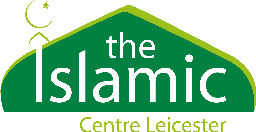 Ever since its inception in 1968, the Islamic Centre (Leicester) has served the Muslim and wider community. Today it remains the primary Muslim organisation in the city of Leicester with two Mosques, Imam and guest residences, Mortuary and burial services, education facilities, community and lecture halls as well as sports and gym facilities.
Read about our history, management council and about our religious leaders (Imams). The virtual tour allows you to take a look at sections of the impressive Leicester Central Mosque from the comfort of your computer.
Click on the About Us sub-menus to read more...